Development & Innovation
In business, new product development (NPD) is the complete process of bringing a new product to market. We forecast future trends and predict consumer behaviour to help retailers and brands build commercially successful and inspiring product ranges across horticulture. Trend forecasting can be predicted; there are a few things that govern change, influence consumers and shape taste. Our NPD team are highly regarded throughout the horticultural industry and the strength of the team is key to maintaining and obtaining future business. Our experienced NPD team focuses substantial time into monitoring and analysing product sales data. This is then combined with creative ideas inspired from global travel; from the key trade events through to quirky craft fairs and flea markets. Our trend directions are underpinned with social, cultural and consumer research. We collate and adapt this information to help us judge the current horticultural direction, and then carefully filter this through into workable, commercial products.
Product research enables our team to understand what customers really want; allowing us to tailor our product offering to meet the client's needs as well as giving them that competitive edge. We invest heavily in consistent market data and believe it to be a key factor in the development process, allowing us to offer innovative new products.
We encourage informal on-site innovation days with our clients as a good starting point for important seasonal ranges. Combining our extensive library of hardware and ancillaries to our trend forecast helps create an initial structure to the range and direction for ongoing development. Awareness of the competition is a crucial business activity for Butters. Therefore, during various peaks throughout the year, we purchase and display a full cross section of products from all major retailers. After all seasonal campaigns we encourage all our clients to visit the competitive shop presentation to provide a snapshot of the market and real insight into how their product innovation and value compares. The written report is also an invaluable reference tool for subsequent development.
Our internal graphic design team play an integral role when compiling conceptual ranges for our clients as well as suggesting graphical direction when required. Horticultural packaging and design is often very challenging because of the form and various stages at which the product can be sold.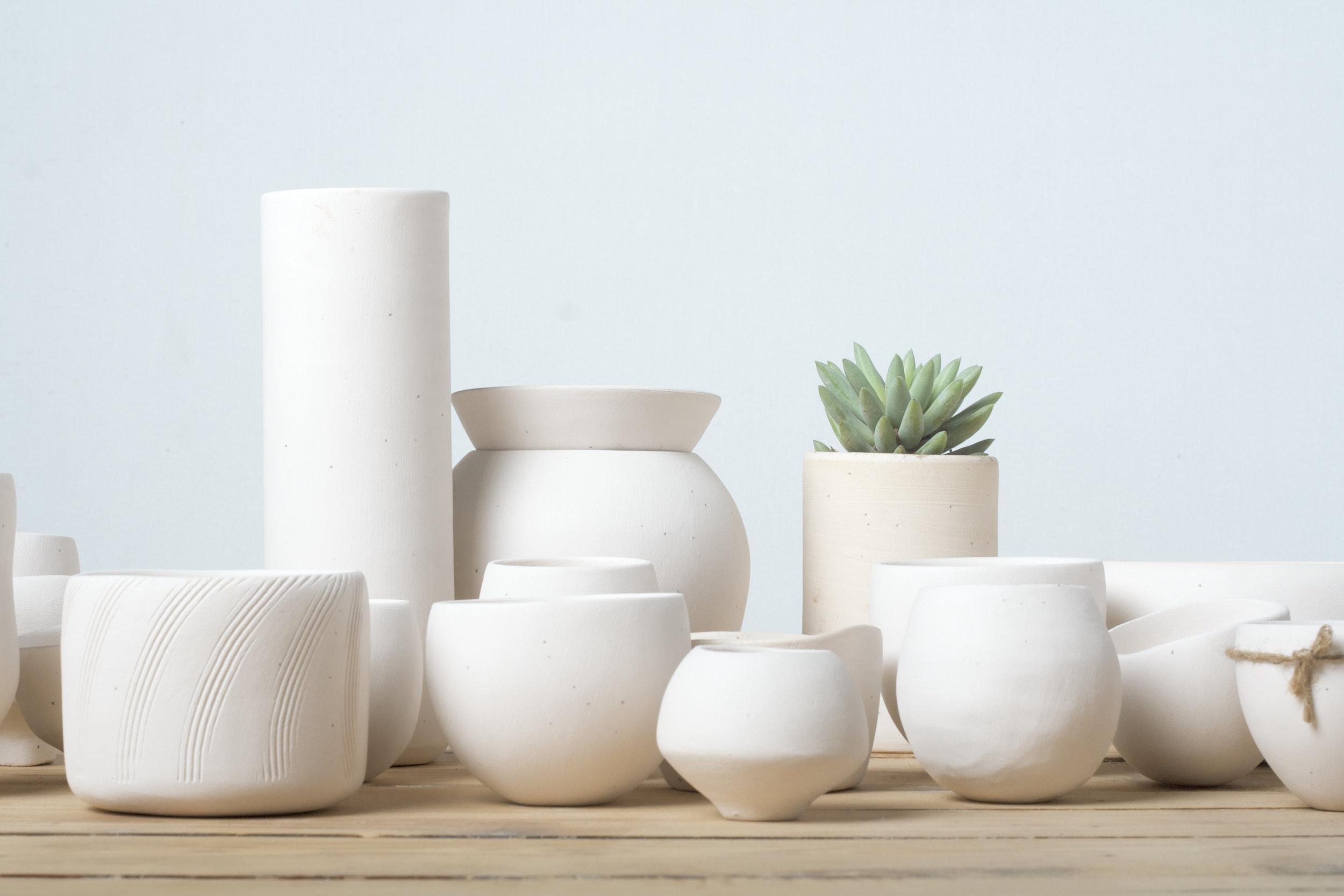 Growing & Sourcing
The globalisation of operations and supply chain is prominent in the horticultural sector. Our sourcing portfolio is extensive and we only use trusted suppliers who hold relevant industry standards which we, and our clients adhere to. We grow internally where it adds value, which also allows us to control product from start to finish. We like to be at the forefront of new finishes/designs/formats for hardware and work together with our suppliers to achieve this. Consolidating suppliers and direct sourcing have been the main aim of our recent procurement review along with reducing lead times whilst retaining quality. With margins under pressure and the garden plant market growing within the supermarket arena, Butters decided to create a growing business unit based just 6oo metres from its head office in Kellett Gate Spalding. We grow internally where it adds value, which also allows us to control product from start to finish. We are ideally placed In the heartland of key UK Growers.
Butters now have a dedicated bulb & seed team which controls design, development, purchasing and production. The quality of our bulbs is important to us, our temperature controlled bulb storage space has been an invaluable addition. In addition to our packing facilities in Spalding we also have a dedicated packing and design facility in Holland.
All suppliers that we work with have both quality & ethical accreditation and are regularly audited to ensure products which they supply are not only of the expected standard of quality, but that also ethical procedures have been followed. Directly manage our own supply base, both technically and ethically, Sedex registration being rolled out. Developed a pool of "specialist finish" factories that can meet most requirements. Quality standards are controlled through a tight specification system, regular visits and understanding. All Far East containers tested to International and UK standards
Technical & Environmental
Working closely with our suppliers of live plants and hardware, Butters maintain and constantly seek to improve the quality of our products. Quality is reflected in the product's in-store shelf life, longevity, and subsequent satisfaction for the consumer; all of which we continuously monitor. Careful selection and auditing of our suppliers is integral part of our business, working together to ensure ethical standards are adhered to and any environmental impact is avoided.
At the heart of our quality standards, detailed specifications cover our plant, bulb and hardware raw materials as well as the assembly of finished products. These cover all aspects of visual appearance, labelling, product safety and packaging. Products are constantly tested to ensure longevity throughout the supply chain and in the consumer's home. Varietal differences, seasonal factors and the nature of the supply chain are taken into account. A number of projects, some completed and some still in progress, have been undertaken to further extend shelf life.
New varieties are an essential component of our business, but novelty is not the only driver of varietal selection. Picking the best performing varieties is equally important to ensure consistency, reliability and maximum impact. Visits to breeder and grower trials and trade shows are an important part of this process, as well as our own growing trials and in-house testing.
There are many integral operational requirements within our supply chain. Including efficient transport, the use of recycled and recyclable materials, the sustainability of growing media, the use of biological and cultural methods of control in replacement of chemicals, minimising energy usage (particularly in the growing of plants) and conserving water supplies.
Production & Logistics
Speed, flexibility and reliability are vital within the horticultural chain. Butters are experts in shipment and distribution of live goods in Great Britain. Every day, producers, wholesalers and retailers rely on our logistic expertise and high quality services. We provide our customers with tailormade transportation and logistic solutions all year round.
Planning is crucial to efficient production. Both our customer's forecasts and the use of historical data ensure the most efficient scheduling of materials and labour to ensure customer deadlines are met for our main seasonal events (Valentine's, Mother's Day & Christmas). The challenge is even greater for these, as volume increases up to 600% at these times. Butters rely on a mix of permanent core staff with specific product skills, and a large pool of temporary labourers, which are required to cover both the seasonal events and annual fluctuations, such as the spring 'gardening' season. We have a wide programme of opportunities for further training, skills, experience and career development for staff of all levels and job types at the business.
The typical composition of our products contain a variety of components, within live goods, packaging and hardware. This creates a multilayered stock control system which is very dependent on accurate forecasting and continual on-site management. Our comprehensive CRM system is a vital part of the operational role and provides coherency to throughout each stage of production. The product leaving our premises is only the start for our experienced division of despatched opperatives who move product around the UK retailers. Essentially they need to ensure the right products are delivered to the right location on time, without disturbing the delicate nature of our goods. Various IT systems and electronic communication methods are used to keep track of stock levels, delivery times, transport costs and performance evaluation.
Butters used to be all about supplying retailers, and it's still a large part of our business, but our business has changed over recent years. We now supply the customer directly throughout many of our retailers e-commerce divisions, which often means turning products round within 24 hours, creating its own logistical complications.